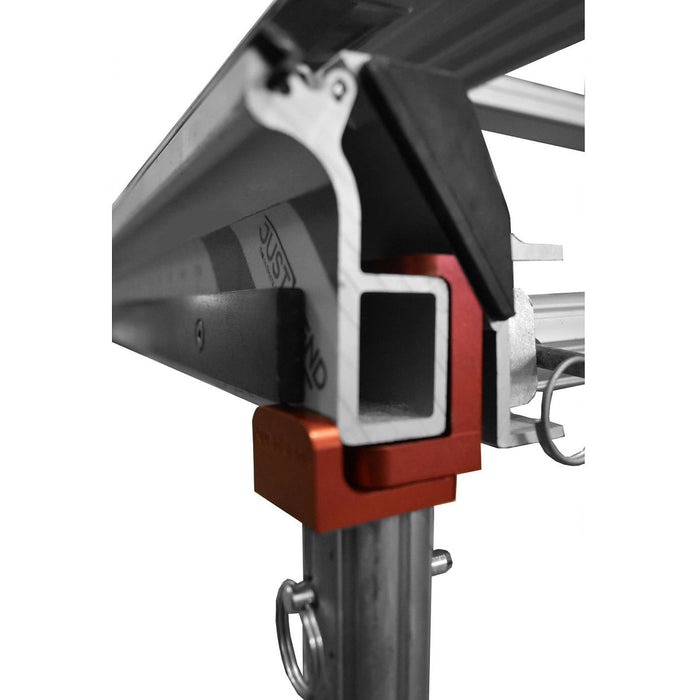 Adjustable Handle Adaptor For Tapco* Brakes
Our patent pending Quick Handle Adapters fit your Tapco* PRO14 and PRO19 and Max-I-Mum XL brakes allowing you to load and unload your brake faster and help you quickly relocate the handles along the full width of the hinge to your preferred position. Sold as a pair and comes with 2 Fastpins..
✅ Operate Handle From Anywhere

• Quickly Relocate The Handle - Slide the handle along the whole length of the hinge to the desired position.
• Operate The Brake Hinge From The End - pivot your hinge when lining up at the end of your brake to make a soffit bird box for example.
• Easily Remove / Store Handle - Move handle back and forth between working and storage positions.
✅ Spare Your Brake

• No More Annoying Plugs - Remove factory built-in plug.
• Extend Your Brake's Life - Spare your brake the damage caused by the factory handle plug installed on the hinge.