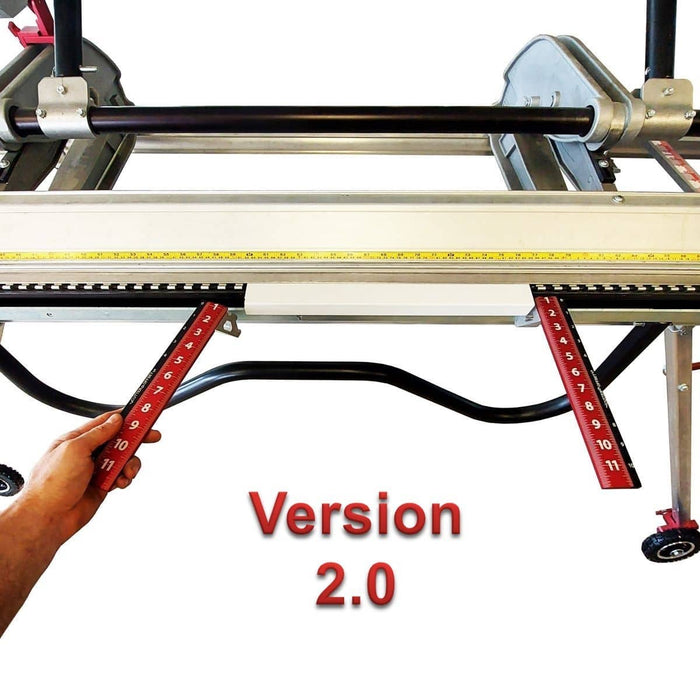 Just-Bend Measuring Gauge for Tapco* or Van Mark** Brakes
Our patented Just-Bend Measuring Gauge Tool Kits are easy to install, will save you time, money and material. You'll wonder how you ever worked without it. For all Tapco* and Van Mark** brakes of any length. --  QUICK - EFFICIENT - ACCURATE
NEW VERSION 2.0
  -  Laser engraved & 12 inches long (was 10 inches). 
✅ No Measuring, No Calculations, No Marking

• Line up your sheet and "JUST BEND".

• Clean ready to install bent pieces. No pencil or snip cut marks

•  Pull to measurement and make bend or cut, then onto the next measurement. Repeat. Simplifies training for new users.
✅ Bend Up To 50% Faster

• Powerful magnets make relocating  the measuring bracket fast along the full length of the hinge.
✅ Universal Fit

•  Easy to install and use - You'll be up and running in about 20 minutes.

•  Installs on Van Mark** and Tapco* siding bending brakes.