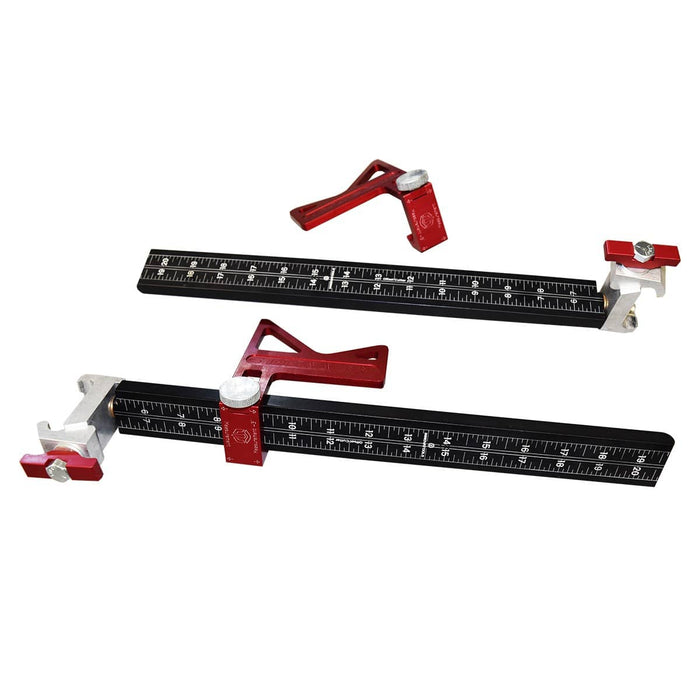 Material Stopper for InnovaTools Modular Brake
For InnovaTools Modular Brake
Our material Stopper restricts the depth of your brake down to 2.5'' and allows stacking of the cut pieces inside the brake creating less material handling. Ideal for repetitive bends or cuts.
✅ EXCLUSIVE: Set Material Depth Precisely

• Custom set the depth of your material for bending and cutting with high precision
• 1 offset for bending + 1 offset for cutting
• Flip Stopper slider 180º and set depth precisely to as little as 2.5" (underneath anvil)
✅ EXCLUSIVE: Set 2 Depths At Once

• With the optional 2 Slider Pairs, you can set 2 depth offsets at once. Simply twist the Stopper bar around itself back and forth to alternate offsets.
✅ BIG TIME SAVER

• Makes repetitive bends or cuts quickly
• Stack the cut pieces inside your machine and save material handling time
• Set a new depth quickly by simply unscrewing a thumbscrew and sliding the Stopper to the next bend/cut measurement.